0
The Stars Do Align — Blues Fest 2021 a Hit With Fans of All Ages
October 8th, 2021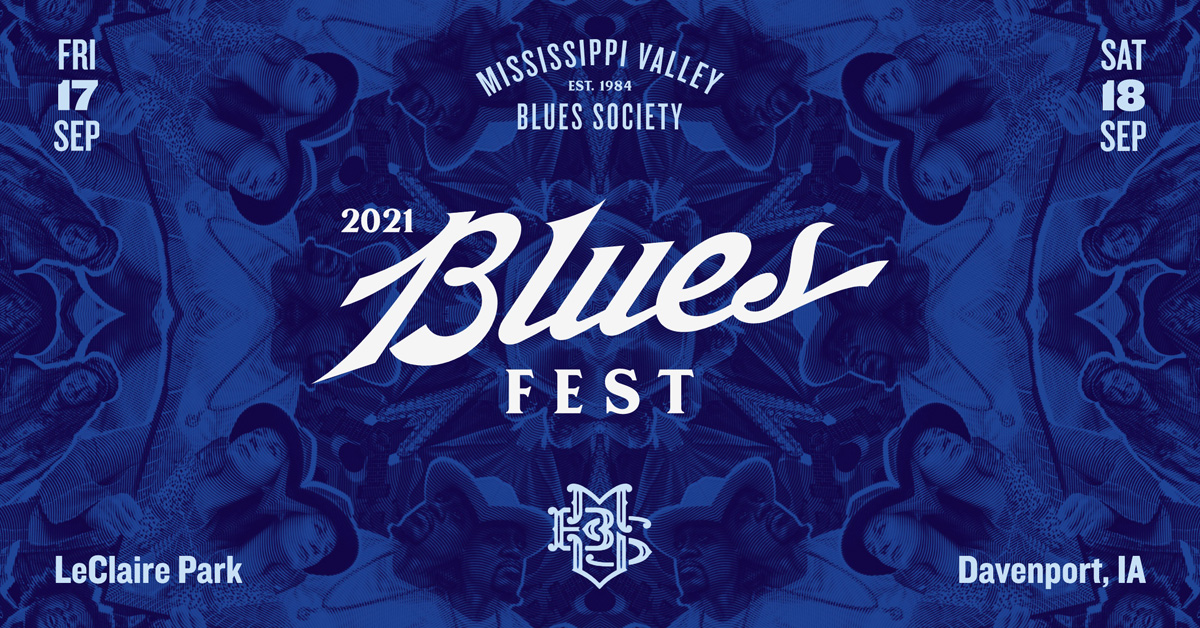 by David Klockau
Sometimes the stars do align right, and this definitely happened for the 2021 MVBS Blues Festival as 3500 eager and enthusiastic Blues and live music fans gathered at historic LeClaire Park in Davenport, IA September 17-18th with absolutely perfect weather.
"With a goal of presenting new and emerging contemporary Blues artists, along with more established Blues artists, the result was a more diverse and younger lineup corresponding with a younger and more diverse audience than in years past," said MVBS Board Member, and Artist Coordinator Mark Tarnow "We were especially pleased to see a lot of young families attending," he added.
Ranging from award-winning and Grammy-nominated artists such as John Primer to Southern Ave, there was a range of styles that appealed to everyone from traditional to contemporary Blues-based artists. "I was surprised there were people and families here younger than us," said Sara Meierotto, who brought her family from Iowa City and was born in 1985, the same year of the very first Blues Festival. "Toronzo Cannon was amazing," added her husband, Tyson Meierotto.
The MVBS Blues Society, a non-profit, all-volunteer group based in Davenport, has produced this annual community event since the first Blues Festival in 1985. "With a canceled 2020 Blues Festival due to COVID, and relocation headaches in previous years due to mid-summer flooding at LeClaire Park, moving the date to mid-September and our return to Le Claire Park was the best decision we could make," said MVBS President, Bob Clevenstine. "We definitely needed a win," he added.
Posted in Oct 2021
You Ain't Getting
Out of here
without Singing
The Blues