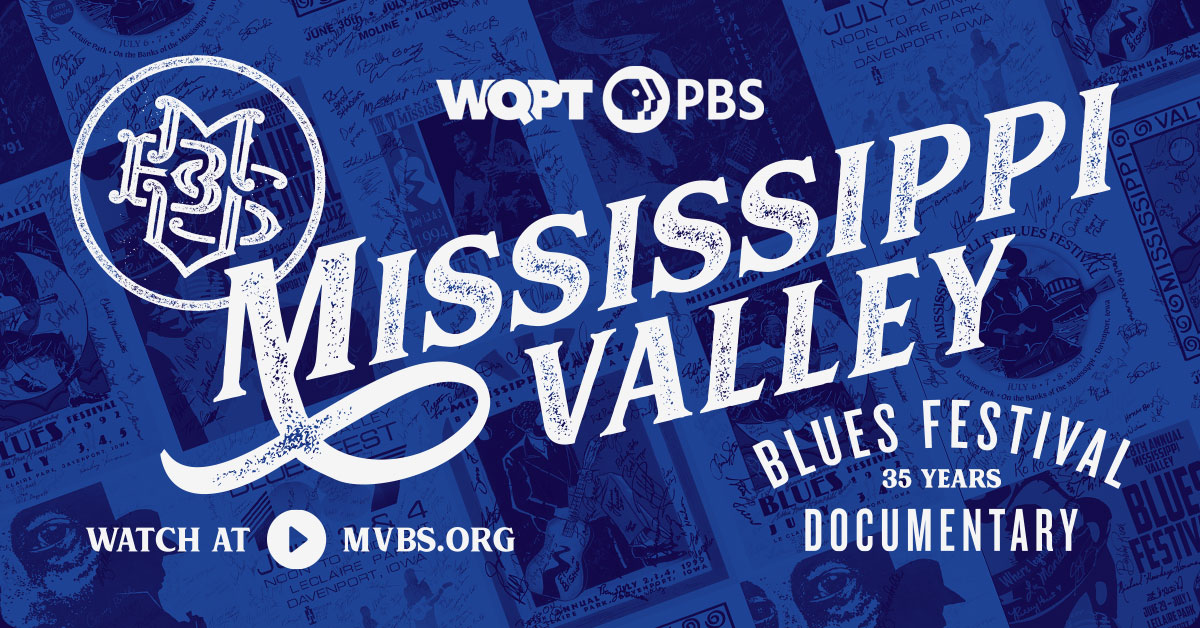 The New Blues Fest Doc Is Now Live on Our Website!
Originally aired on Saturday, November 14th, 2020 on WQPT-TV, the Quad Cities area PBS station. The 30-minute documentary includes images and interviews with past Blues Festival artists and key supporters. This documentary was produced jointly between the Mississippi Valley Blues Society and their supporters, and WQPT TV.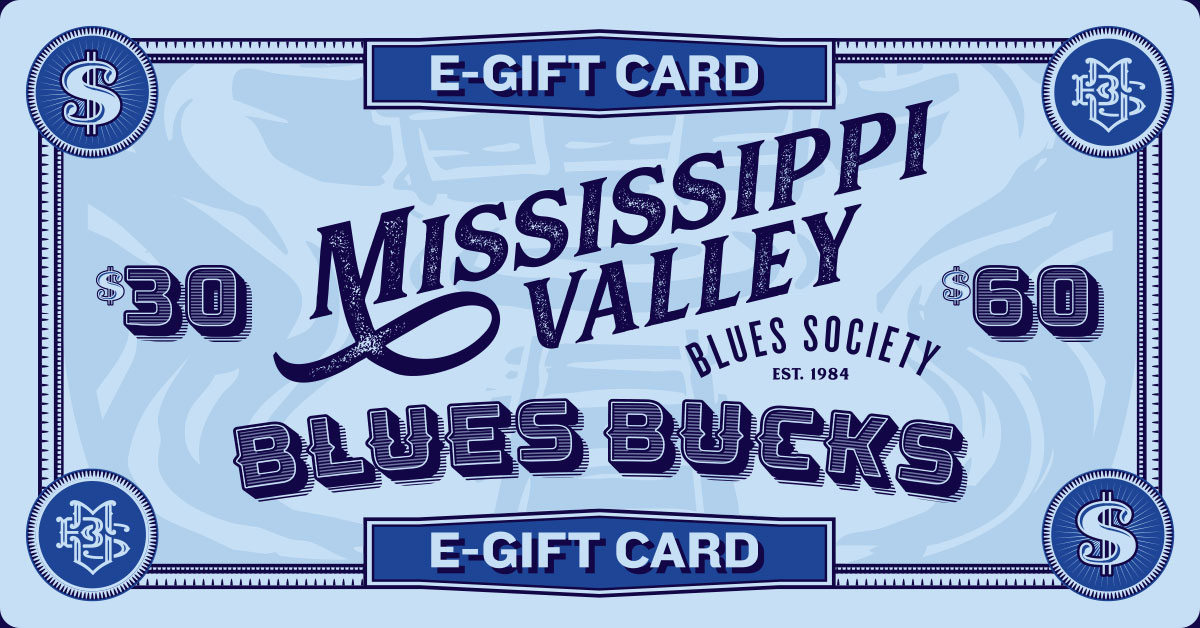 Blues Bucks E-Gift Cards Now Live!
Give your Blues loving friends and family a Blues Bucks e-gift card to redeem for memberships and merch! Recipients will receive an email with an e-gift card certificate graphic and a code to redeem. Blues Bucks never expire! Choose the send date, send immediately, or send to yourself so you can print and give in person!
I'm a Member, but Haven't Received My Activation Email?
If you're an existing member, but haven't received your activation email or letter, please head over to our contact page and let us know. We'll get your digital membership activated right away!
New Hal & Kevin Blues Education Series in the Works
In this four part video series, Hal Reed and Kevin Burt take you on a journey through the origin of blues music, the 12-bar blues framework of blues music, and more! Stay tuned for a Blues News announcement soon!
MVBS Live Blues Benefit in 2021
MVBS is currently planning a blues benefit in early 2021. Live blues music and a little bit of storytelling. We are monitoring Covid-19 and may postpone if necessary. Stay tuned for a Blues News announcement for details.
MVBS.org © 2020. All rights reserved.
Mississippi Valley Blues Society, 102 S Harrison St #203, Davenport, IA, 52801, US