0
Blues Fest + QC River Bandits
September 14th, 2021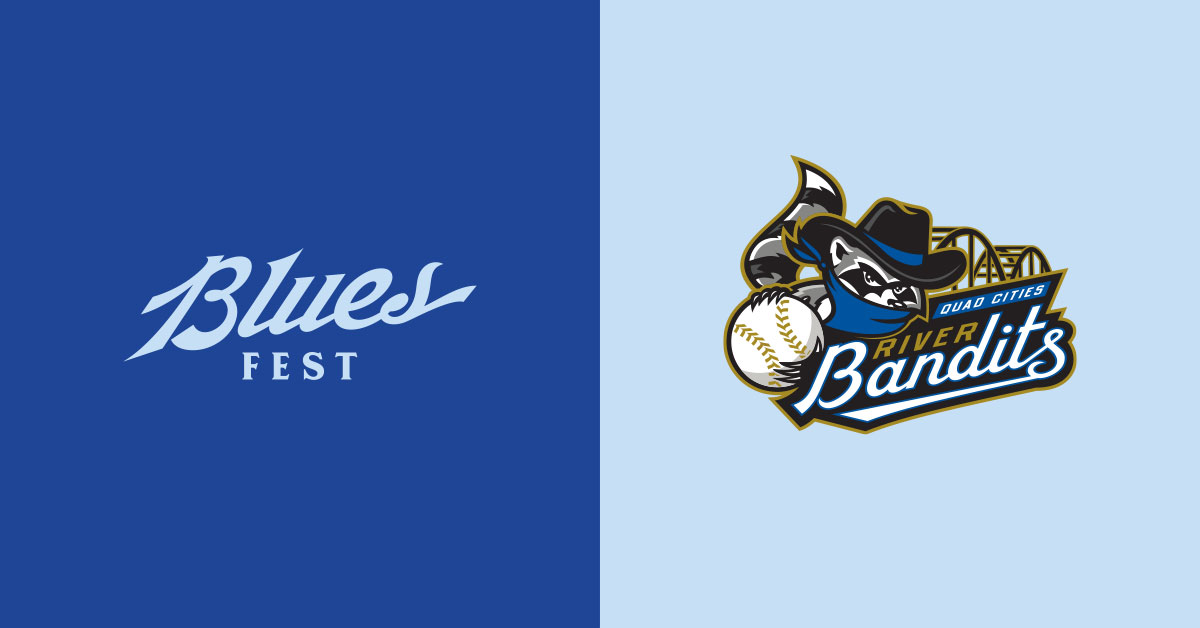 by David Klockau
The 36th Annual Mississippi Valley Blues Festival will kick off at 4 p.m. Friday until 11:30 p.m., September 17th, and continue through Saturday, September 18th until 11:30 pm at the LeClaire Park bandshell. And right next door, The QC River Bandits will be closing out their 2021 season over the weekend, Friday, September 17th through Sunday, September 19th against the South Bend Cubs at Modern Woodmen Stadium.
Both the MVBS Blues Festival and the Quad Cities River Bandits will be offering discounted ticketing on Saturday and Sunday for both Bandits and Blues fans.
QC River Bandits will offer $2 bleacher seats on Sunday to anyone who can produce proof of purchase for an MVBS 2021 Blues Fest ticket, and the MVBS will offer $5 off the purchase of a same-day Blues Fest Saturday ticket to anyone showing proof of a QC River Bandits ticket.
"Our mutual goal is to promote both the Blues Festival and the Sunday River Bandits game for a full weekend of family fun," said MVBS President, Bob Clevenstine
Posted in Sep 2021
You Ain't Getting
Out of here
without Singing
The Blues