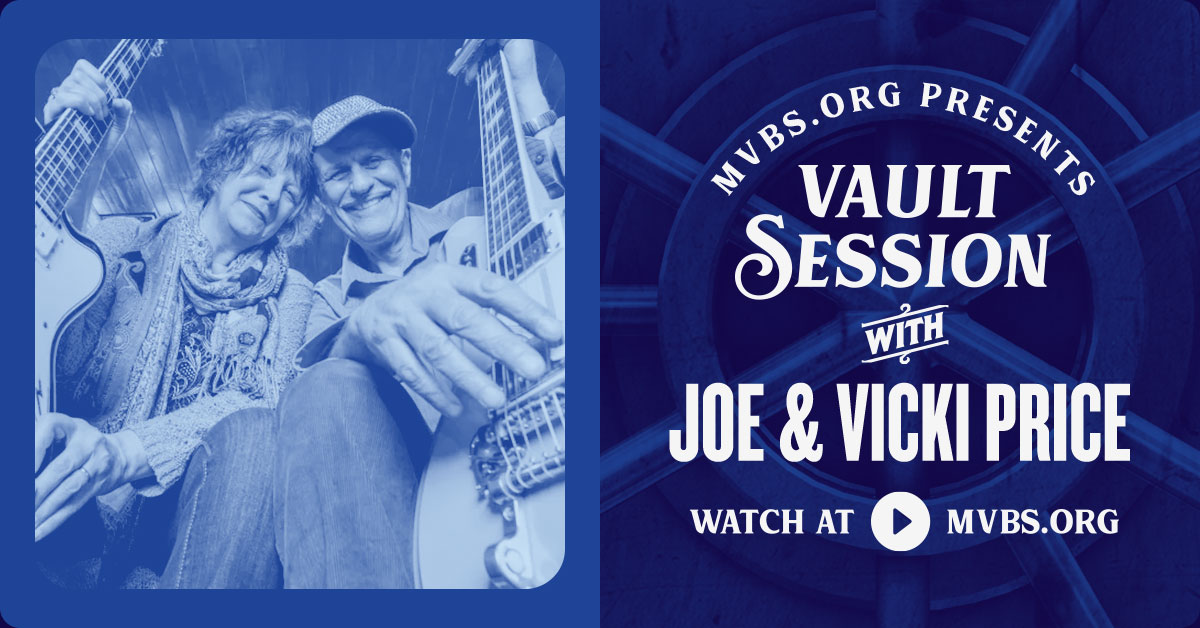 Joe & Vicki Price — Vault Session 2021
The Mississippi Valley Blues Society welcomes Joe and Vicki Price to perform and interview at the Hauberg Estate. Joe and Vicki are both members of the Iowa Blues Hall of Fame. Their 2009 album "Rain or Shine" won the Independent Music Award for Best Blues CD of the year. Experiencing Joe and Vicki Price is an experience worth having, worth sharing, and easy to love. This is a three-part series. Part 1 is available for everyone now! Parts 2 and 3 are for members only until December.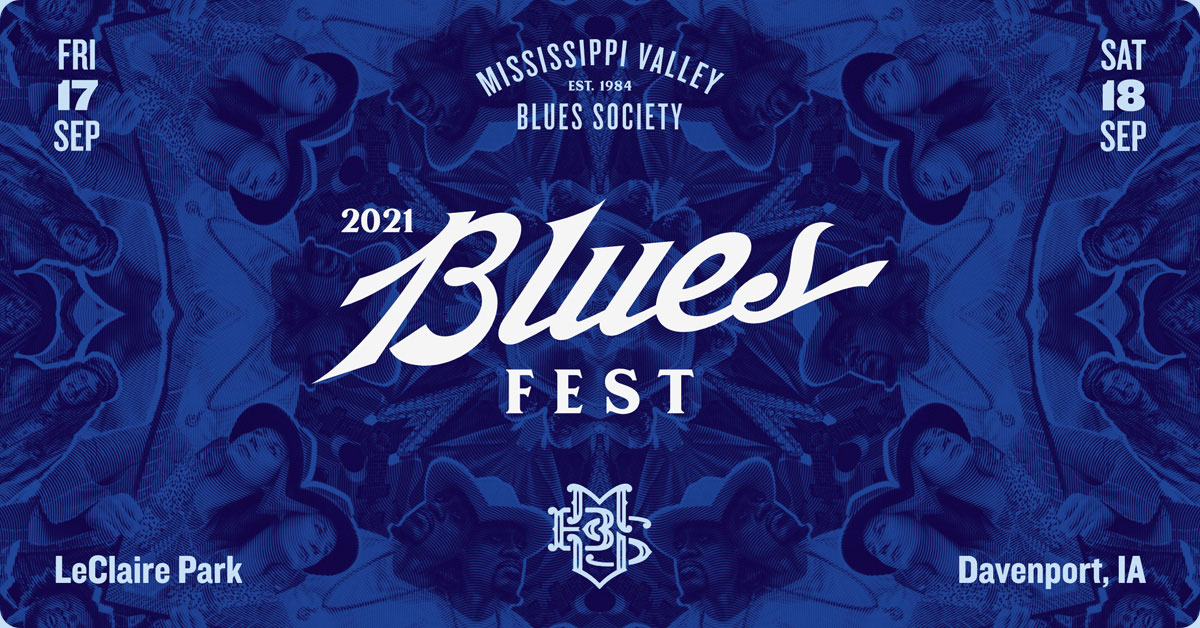 The Stars Do Align — Blues Fest 2021 a Hit With Fans of All Ages
Sometimes the stars do align right, and this definitely happened for the 2021 MVBS Blues Festival as 3500 eager and enthusiastic Blues and live music fans gathered at historic LeClaire Park in Davenport, IA September 17-18th with absolutely perfect weather. "With a goal of presenting new and emerging contemporary Blues artists, along with more established...
(Full article and photo gallery on our new long-form Blues News archive.)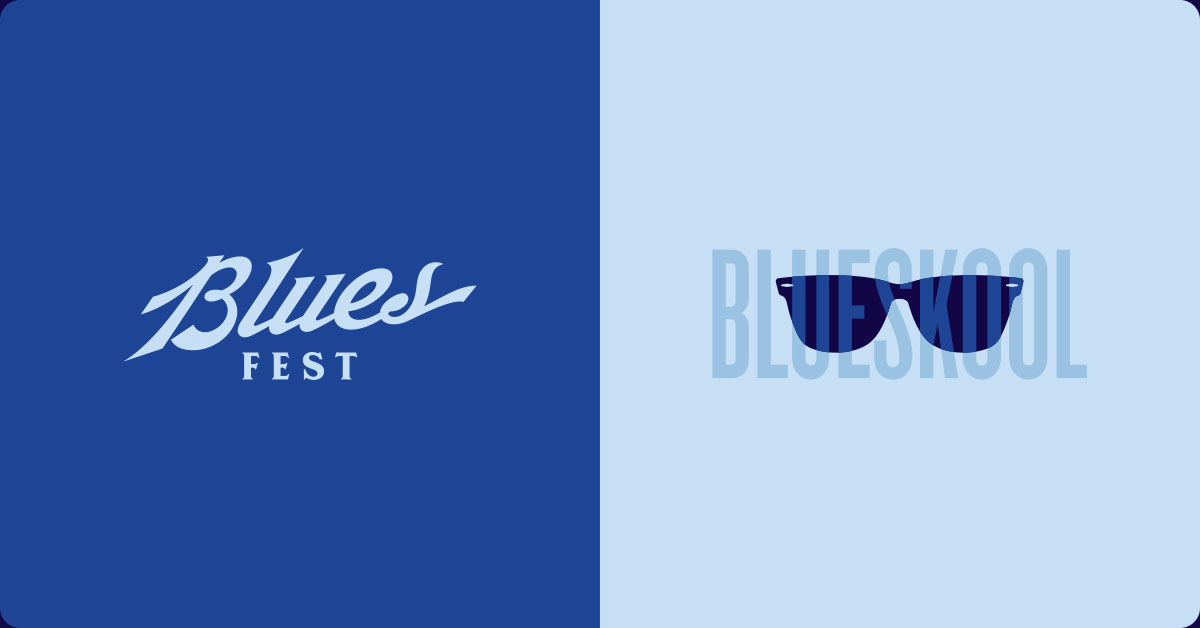 To See the Spark of Interest in a Young Person's Eyes

The annual MVBS BluesSkool drew over 50 participants and audience members during the 2021 MVBS Blues Festival on September 18th. Since 1990, the MVBS has sponsored the interactive workshop so people of all ages can learn the history of Blues music, listen to the Blues, and learn to play the Blues. This year's BluesSkool was...
(Full article and photo gallery on our new long-form Blues News archive.)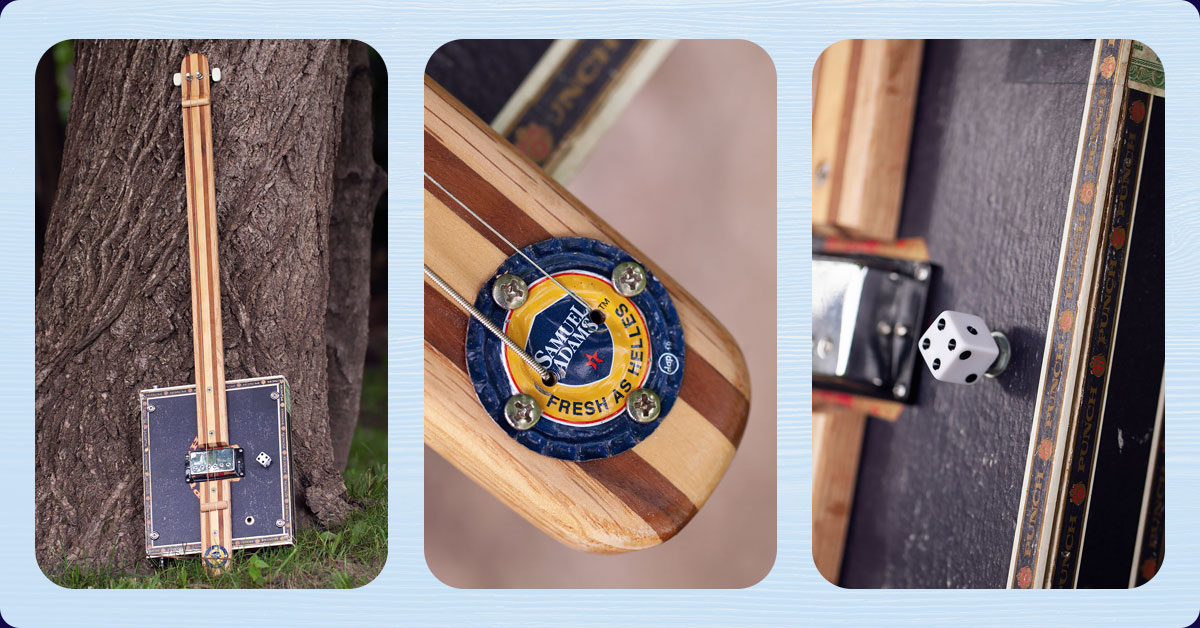 LAST CALL! Cigar Box Guitar $5 Raffle: Proceeds Benefit Blues Fest 2022
Be one of the few owners of a J.P. Soars handmade and signed cigar box guitar. Raffle entries are only $5 or $4.25 for members. Unlimited entries! Help MVBS raise funds for Blues Fest 2022. Your contributions are critical to the success of our mission and this year's Blues Fest.
This fretless cigar box guitar is a simple chordophone that uses an empty cigar box as a resonator. The style hearkens back to early blues instruments built by musicians with the limited resources they had available. Watch J.P. Soars perform "Deep Down in Florida" by Muddy Waters on one of his cigar box guitars here.
Winner will be drawn and announced November 7th!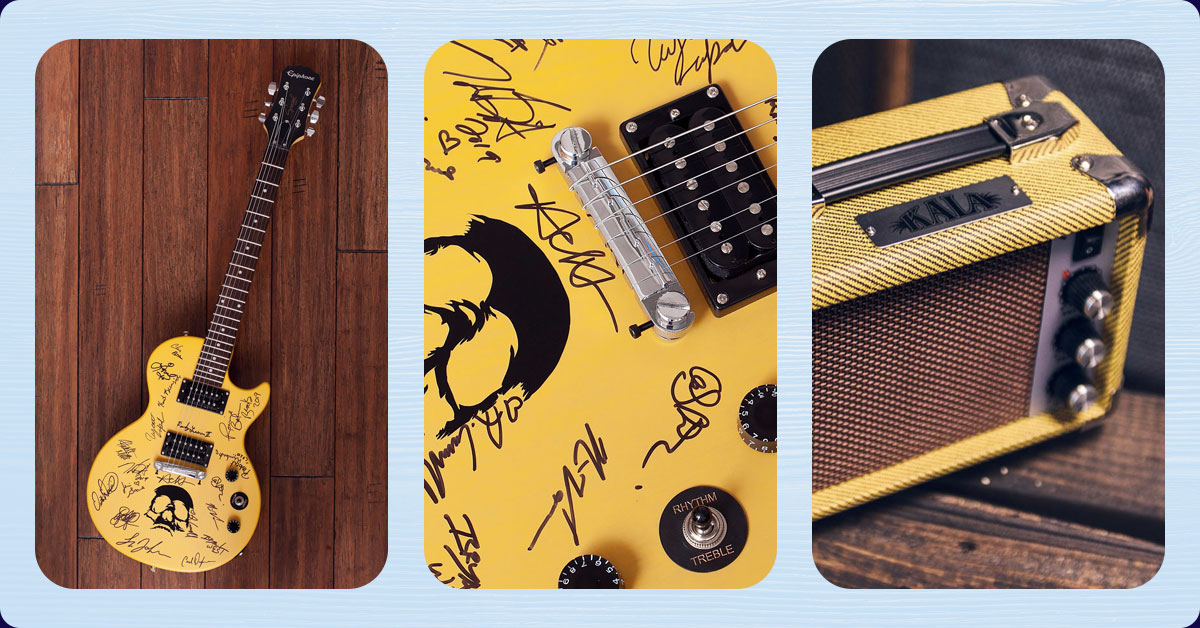 LAST CALL! Autographed Guitar $5 Raffle: Proceeds Benefit MVBS Education Programs
The Mississippi Valley Blues Society has announced a raffle on a one-of-a-kind autographed electric guitar signed by notable Blues artists such as Tab Benoit, Ronnie Baker Brooks, and Samantha Fish from the 2019 Blues Festival. All proceeds from this raffle will go to support the MVBS Blues in the Schools education outreach mission for Quad Cities area music students.
"Normally this type of musical memorabilia involves wall-hanger quality guitars, but not in this case", said Bob Clevenstine, MVBS President, "it's an Epiphone Special model electric guitar, and it's a player". This raffle package also includes a 5-watt KALA tweed battery-powered amp, plus a gig bag, strap, and cord.
Winner will be drawn and announced November 7th!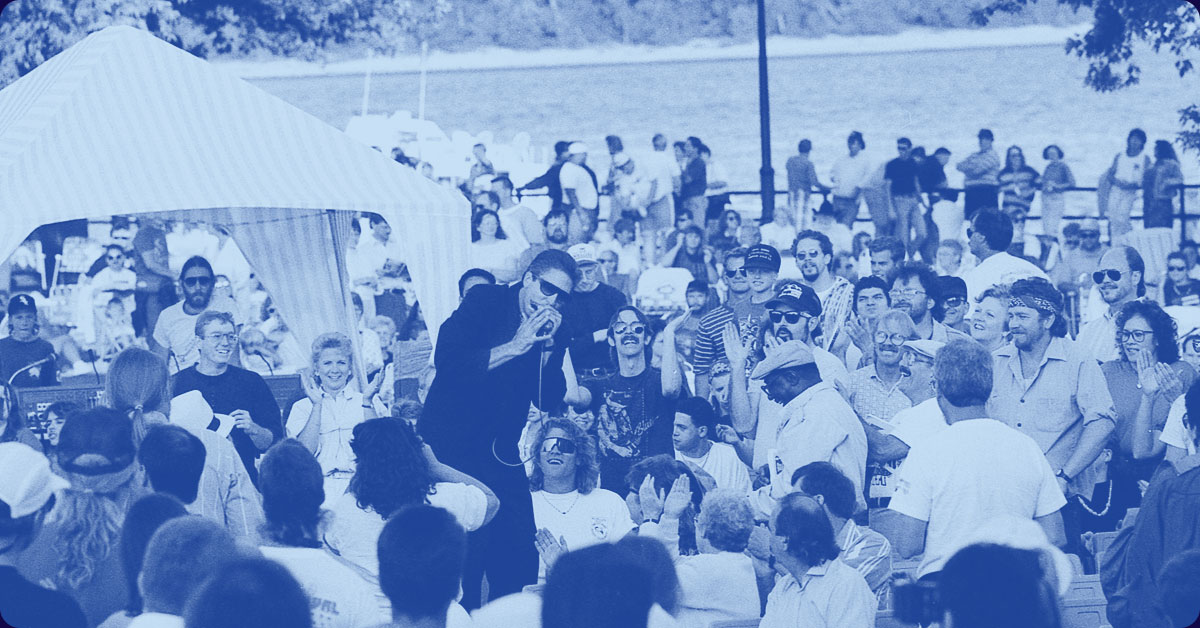 Like all kinds of music, Blues music is about emotions and the expression of emotions, whether mad, sad, glad, or anywhere in between. If Country music is defined as "three chords and the truth," how do we define Blues music? Three 7th chords and a shuffle beat? There's more to it than that, so the MVBS Blues News is launching a new monthly feature: What's Your Blues Bio? Please share your story and help MVBS keep the Blues alive!
'Wall of Blues' Retrospective Pays Homage to Paul Natkin Music Photography
Natkin has photographed musicians from practically every musical genre, but he has a special place in his heart for blues. Read full article here.
'King of the Blues': New revelations mark definitive B.B. King biography
I was stunned when I realized a major bio on him hadn't come out since 1980. It felt like there was an opportunity there to tell a big story. Read full article here.
A Docuseries About John Belushi And Dan Aykroyd's Blues Brothers Is In The Works
Fans of classic comedy and great music have reason to rejoice thanks to the announcement of a new documentary series exploring the characters of the Blues Brothers. Read full article here.
Blues Legend Muddy Waters' Former Home Is Now A Chicago Landmark
The Kenwood home, which also hosted music legends Howlin' Wolf and Chuck Berry, was one of three projects to receive landmark status. Read full article here.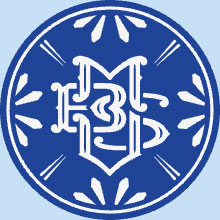 You Ain't Getting Out of Here Without Singing the Blues