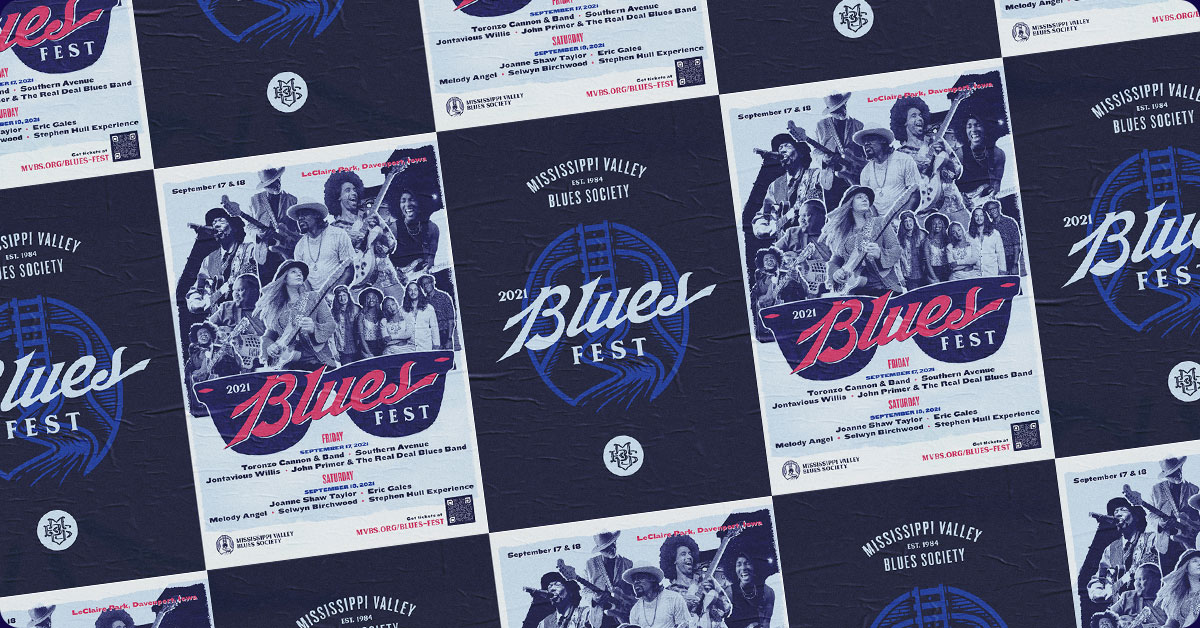 You Gotta Pay Your Dues to Play the Blues
The 2021 Mississippi Valley Blues Festival will be happening 9/17-18 in LeClaire Park Davenport, and it wasn't easy. The U.S. had seen cyclical resurgences of Blues music popularity over the past 70 years, one of which happened in the mid 80's when the Mississippi Valley Blues Society was formed in 1984, and the first Blues Festival was held in 1985. And this decade may be the beginning of another Blues renaissance...
(Read the full article on our new long-form Blues News archive.)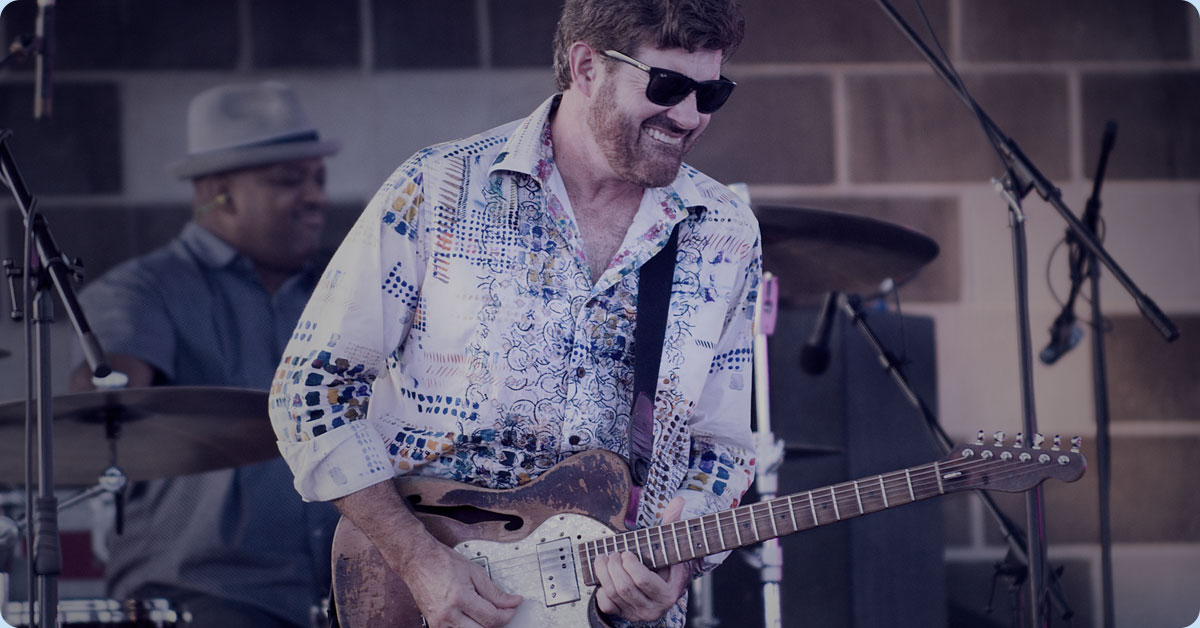 I had the opportunity to meet with Tab Benoit as he finished his last encore at the 2019 MVBS Blues Festival. I know it's a cliché, but Tab is about the most approachable, down-to-earth person you could meet. He was still pretty pumped from his performance, so he shared some life experiences as one of the most talented contemporary Blues artists in the U.S...
(Read the full article on our new long-form Blues News archive.)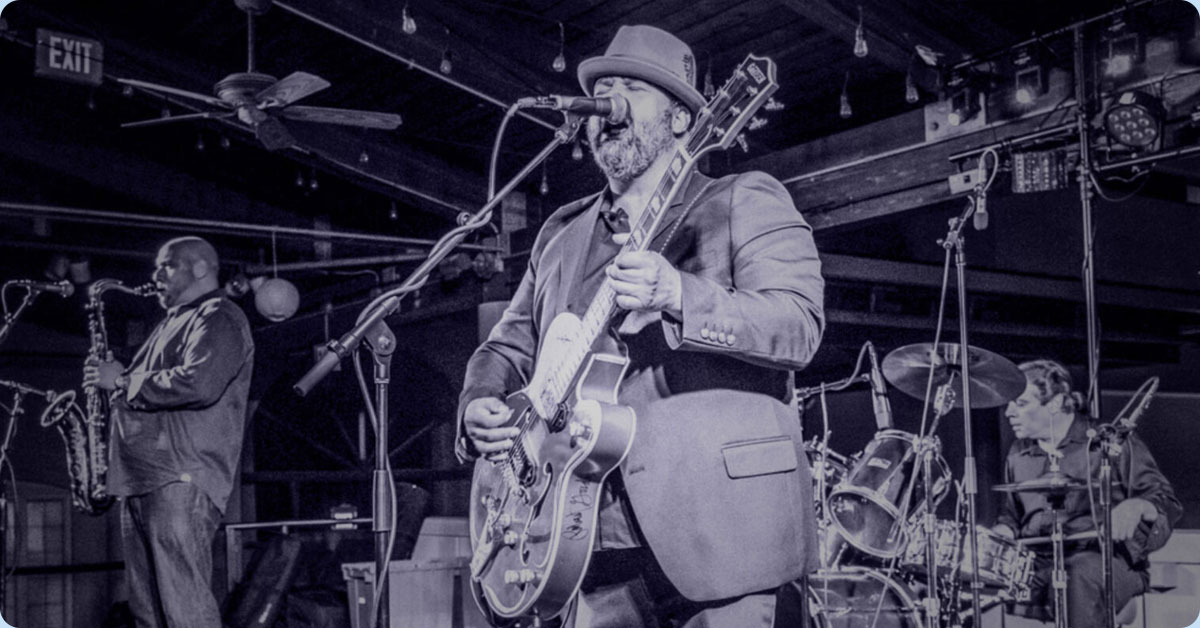 Join Us for Blues & BBQ at Quinlan Court in Davenport on Aug 23rd
The Chicago Blues Angels bring a blistering Chicago sound to Quinlan Court in Davenport, IA, on August 23rd. The show starts at 5 PM at the corner of Brady Street and River Drive in downtown Davenport and is a FREE event sponsored by the City of Davenport and MVBS.org. Food vendors include Bragg BBQ, Chill Ice Cream and Eats, and Bayside Bistro!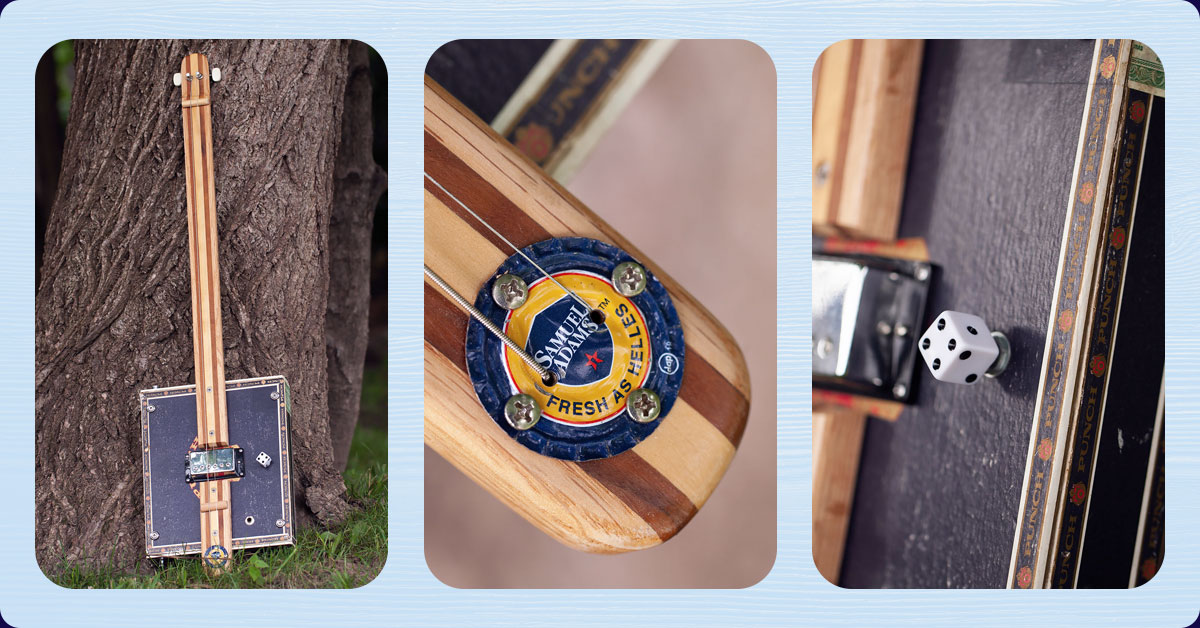 Cigar Box Guitar $5 Raffle: Proceeds Benefit Blues Fest 2021
Be one of the few owners of a J.P. Soars handmade and signed cigar box guitar. Raffle entries are only $5 or $4.25 for members. Unlimited entries! Help MVBS raise funds for Blues Fest 2021. Your contributions are critical to the success of our mission and this year's Blues Fest.
This fretless cigar box guitar is a simple chordophone that uses an empty cigar box as a resonator. The style hearkens back to early blues instruments built by musicians with the limited resources they had available. Watch J.P. Soars perform "Deep Down in Florida" by Muddy Waters on one of his cigar box guitars here.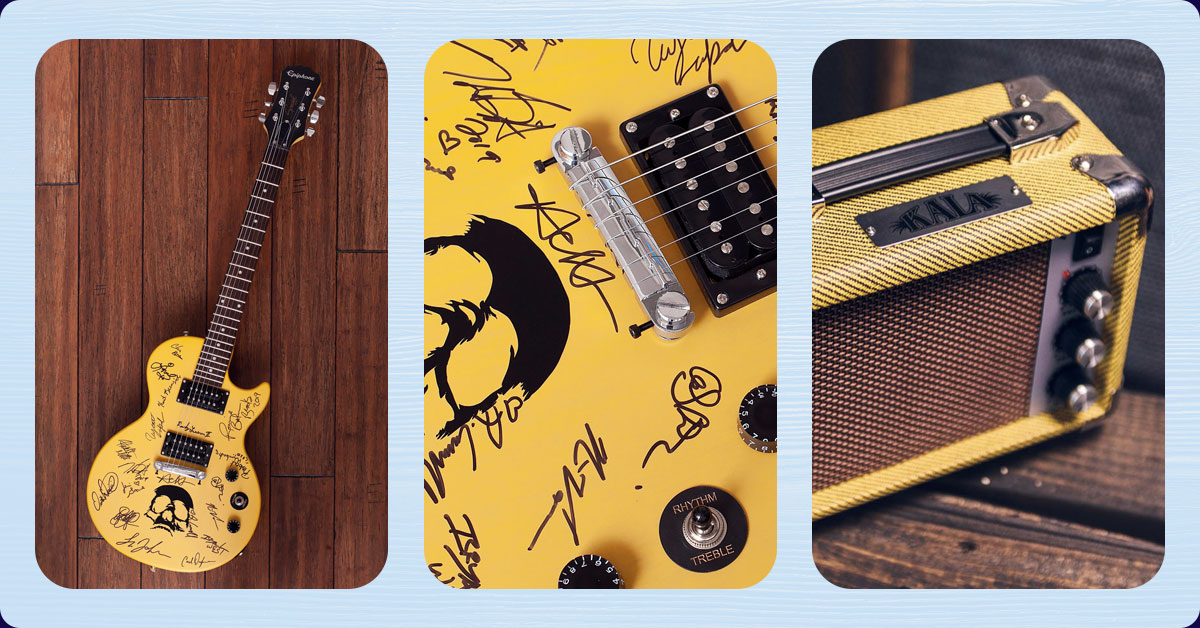 Autographed Guitar $5 Raffle: Proceeds Benefit MVBS Education Programs
The Mississippi Valley Blues Society has announced a raffle on a one-of-a-kind autographed electric guitar signed by notable Blues artists such as Tab Benoit, Ronnie Baker Brooks, and Samantha Fish from the 2019 Blues Festival. All proceeds from this raffle will go to support the MVBS Blues in the Schools education outreach mission for Quad Cities area music students.
"Normally this type of musical memorabilia involves wall-hanger quality guitars, but not in this case", said Bob Clevenstine, MVBS President, "it's an Epiphone Special model electric guitar, and it's a player". This raffle package also includes a 5-watt KALA tweed battery-powered amp, plus a gig bag, strap, and cord.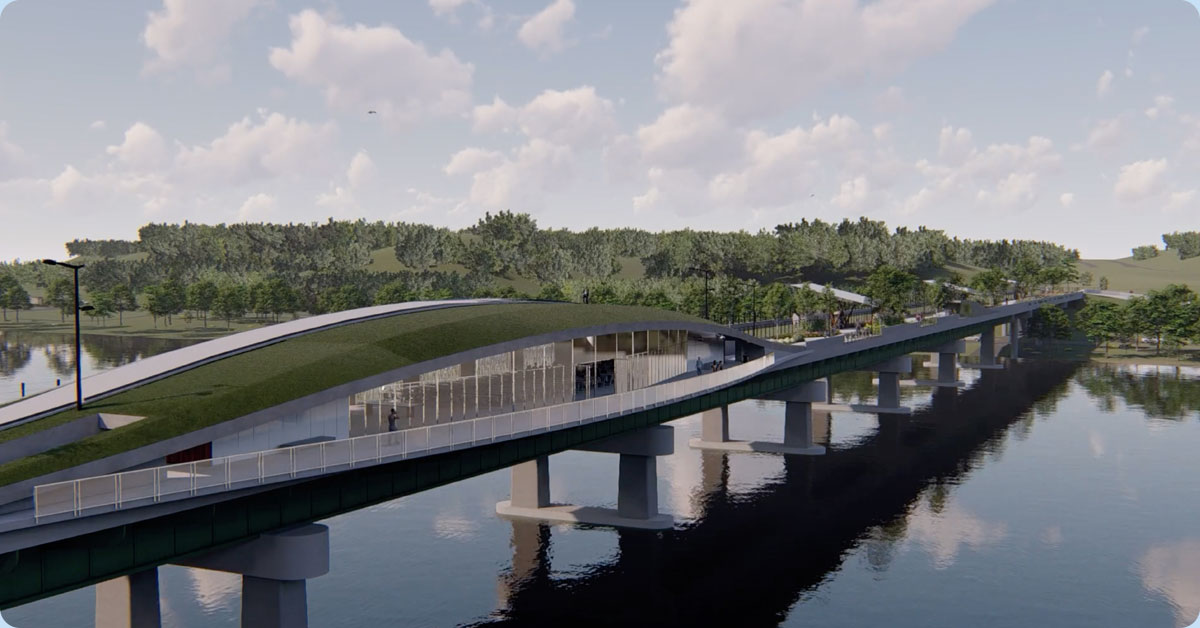 Living Lands & Waters and MVBS: A Clear Intersection
While MVBS and LL&W missions focus on culture and environment respectively, we have a clear intersection on the Mississippi River. Our river is an ecological treasure, it's a musical highway, and our river is a muse, so its preservation, protection, and restoration are a national imperative. For well over two decades, LL&W met that charge and now continues to expand their cleanup efforts across the nation. The Blues is likewise a national treasure and its preservation is likewise a national imperative. An imperative that the Mississippi Valley Blues Society is pursuing full-on, with a free education program requested by teachers in 35 states, Ireland, Britain, Canada, and New Zealand. For 2021, MVBS is bringing our flagship Blues festival back to LeClaire Park on Sept 17 & 18 and will include a midway display and representatives with LL&W's Bison Bridge initiative.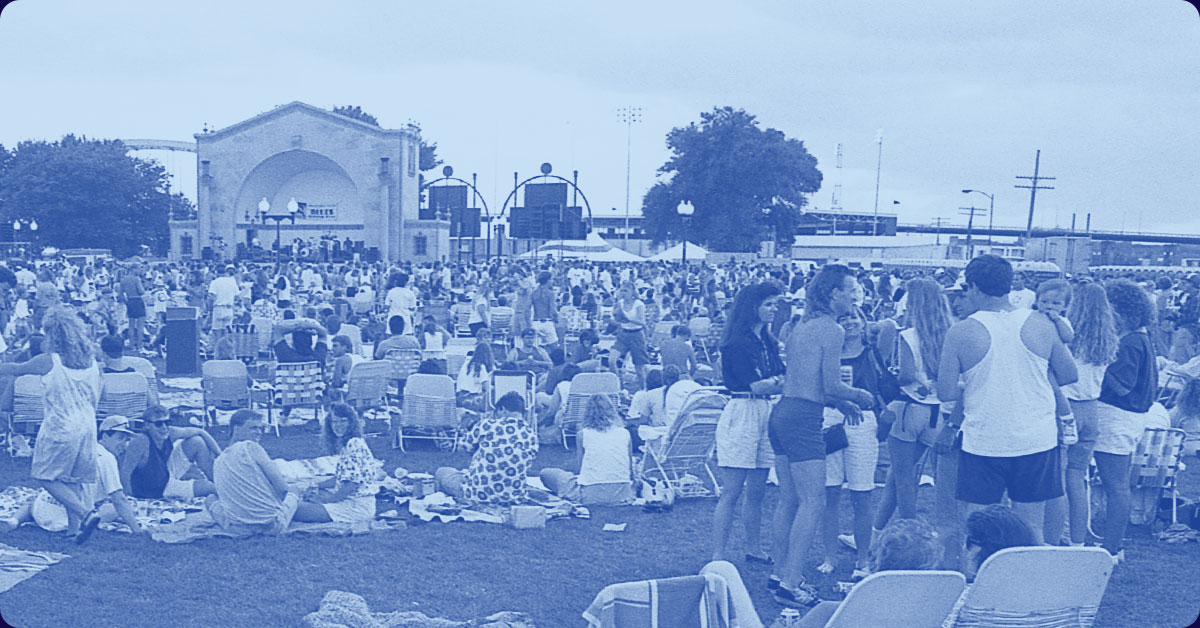 Like all kinds of music, Blues music is about emotions and the expression of emotions, whether mad, sad, glad, or anywhere in between. If Country music is defined as "three chords and the truth," how do we define Blues music? Three 7th chords and a shuffle beat? There's more to it than that, so the MVBS Blues News is launching a new monthly feature: What's Your Blues Bio? Please share your story and help MVBS keep the Blues alive!
Chicago's Alligator Records celebrates 50th anniversary in 'home of the blues'
The Edgewater-based record label has a roster of blues legends including Koko Taylor, Lil' Ed Williams, Shemekia Copeland and former CTA bus driver Toronzo Cannon, among many others.. Read full article here.
Louisiana Native, Blues Master Buddy Guy Is Subject of PBS' 'American Masters'
"Buddy Guy: The Blues Chase the Blues Away" follows Louisiana native Guy from cotton fields to the White House. Read full article here.
Histories: Chicago Blues: Billy Branch on How the Blues Is a Foundation of American Music
In the newest episode of the informative Histories: Chicago Blues mini-series, GRAMMY-nominated Chicago blues harmonica maestro Billy Branch talks about the need to celebrate the Black creators of the blues as forefathers of American music. Read full article here.
Joanne Shaw Taylor Announces 'The Blues Album' Out Sept 17
Blues Fest 2021 performing artist and critically acclaimed British guitarist and singer songwriter, Joanne Shaw Taylor, universally hailed as the UK's premiere blues rock guitarist, is announcing the release of her sixth studio full-length record The Blues Album on Friday September 17, 2021. Read full article here.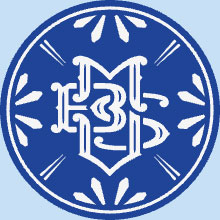 You Ain't Getting Out of Here Without Singing the Blues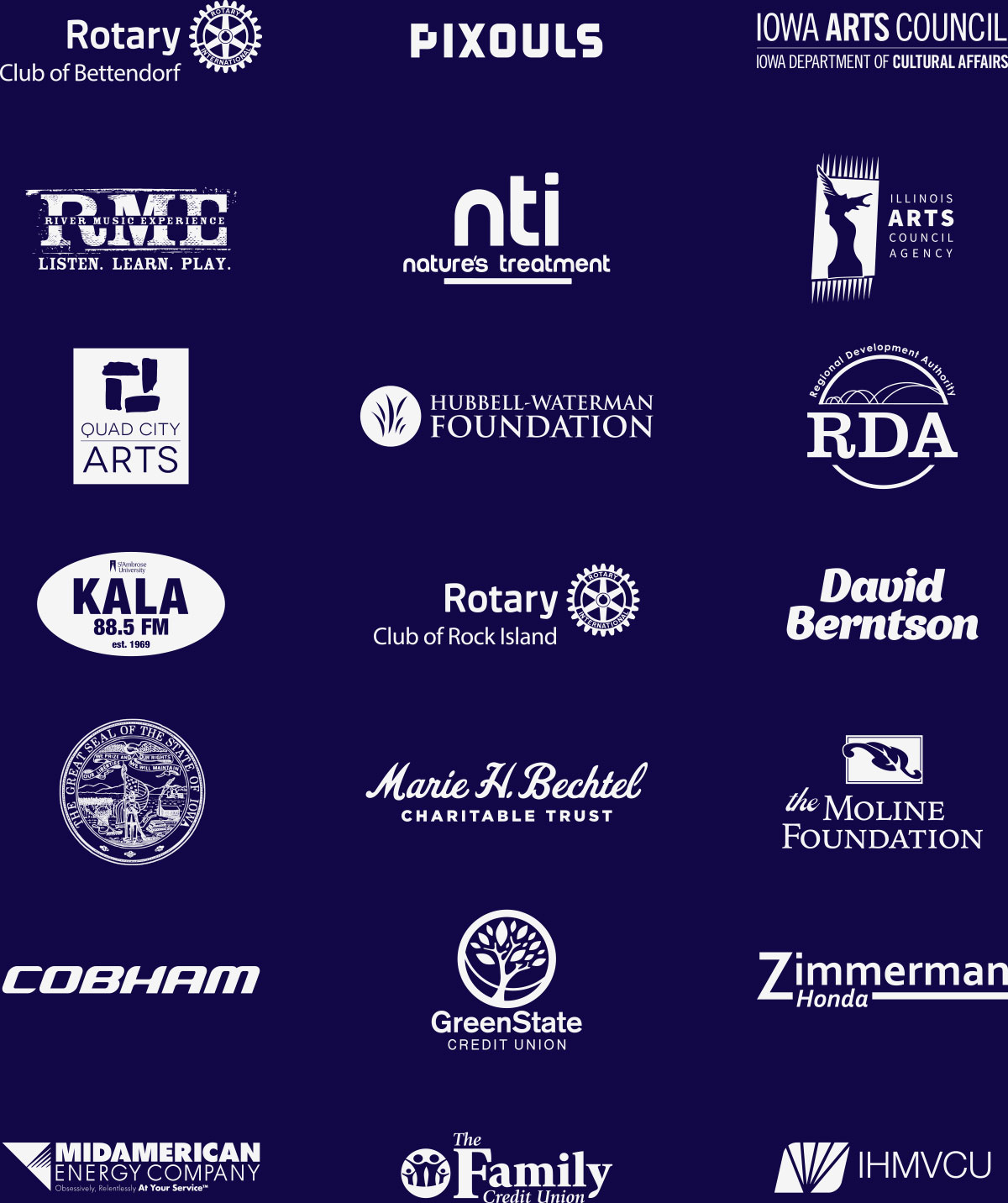 MVBS.org © 2021. All rights reserved.
Mississippi Valley Blues Society, 102 S Harrison St #203, Davenport, IA, 52801, US