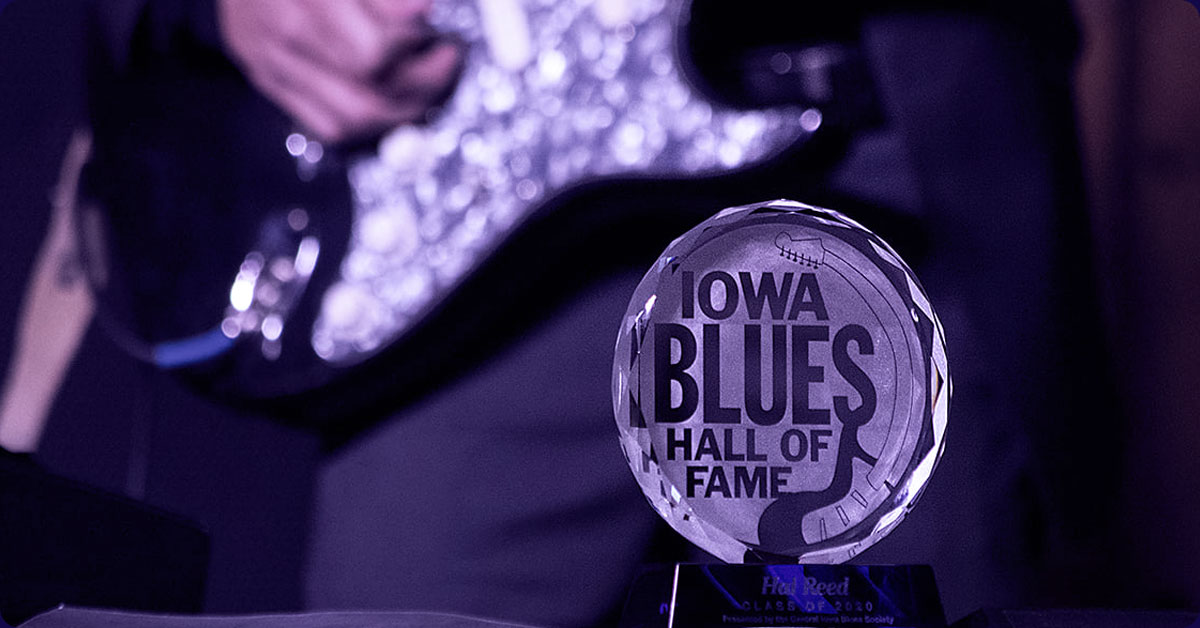 Iowa Blues Hall of Fame Induction Ceremony
It is a standard occurrence when a musician is done working, and the crowd has enjoyed a night of entertainment, they may receive some form of appreciation from attendees. A tip, applause, or if they are really good, they could get a standing ovation or be asked to do an encore. Some fans might holler "good job" or take a moment to give a handshake while the band breaks down their equipment for the night. Though the musician may appreciate the recognition, unless the kudos come from a fellow musician, its likely not coming from someone who really knows how much effort it takes to set up, play a set (or two or three) of music, tear down, and then maybe drive 100+ miles to get home.
(Full article on our new long-form Blues News archive.)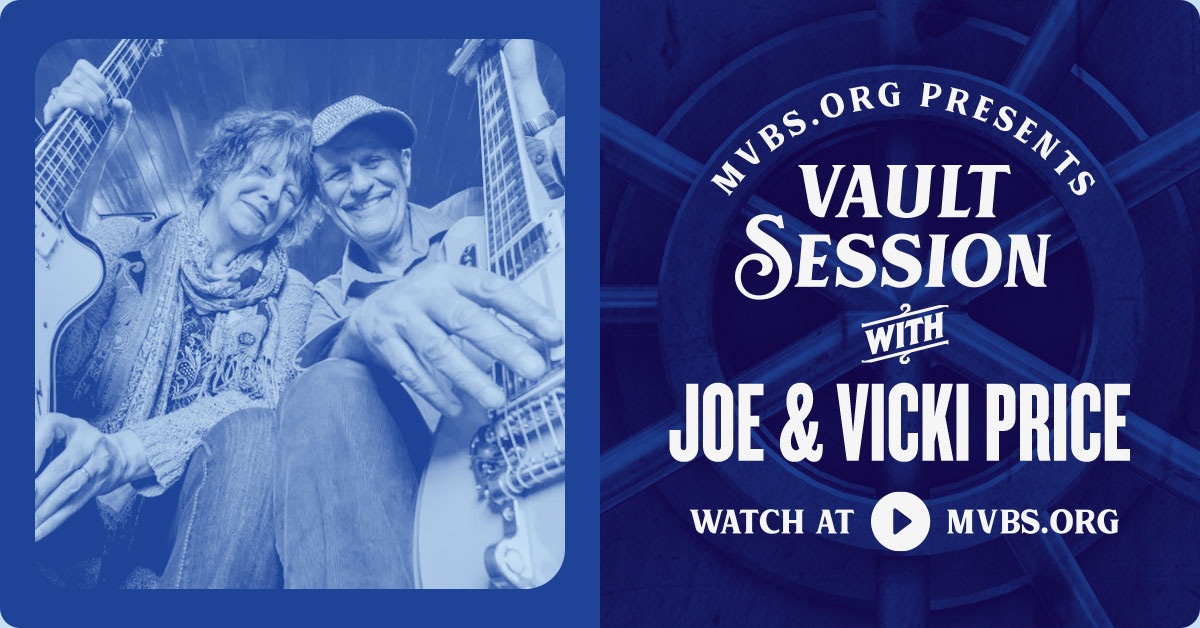 Joe & Vicki Price — Vault Session 2021
The Mississippi Valley Blues Society welcomes Joe and Vicki Price to perform and interview at the Hauberg Estate. Joe and Vicki are both members of the Iowa Blues Hall of Fame. Their 2009 album "Rain or Shine" won the Independent Music Award for Best Blues CD of the year. Experiencing Joe and Vicki Price is an experience worth having, worth sharing, and easy to love. This is a three-part series streaming online now!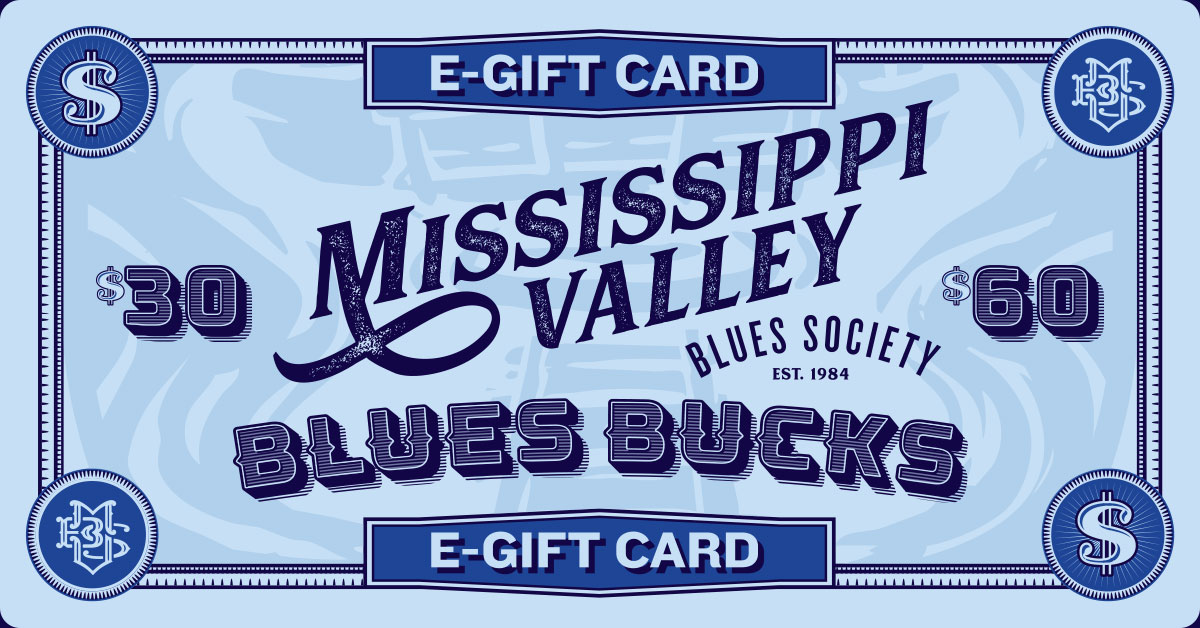 Blues Bucks E-Gift Cards Available for the Holidays
Give your Blues loving friends and family a Blues Bucks e-gift card to redeem for memberships and merch! Recipients will receive an email with an e-gift card certificate graphic and a code to redeem. Blues Bucks never expire! Choose the send date, send immediately, or send to yourself so you can print and give in person!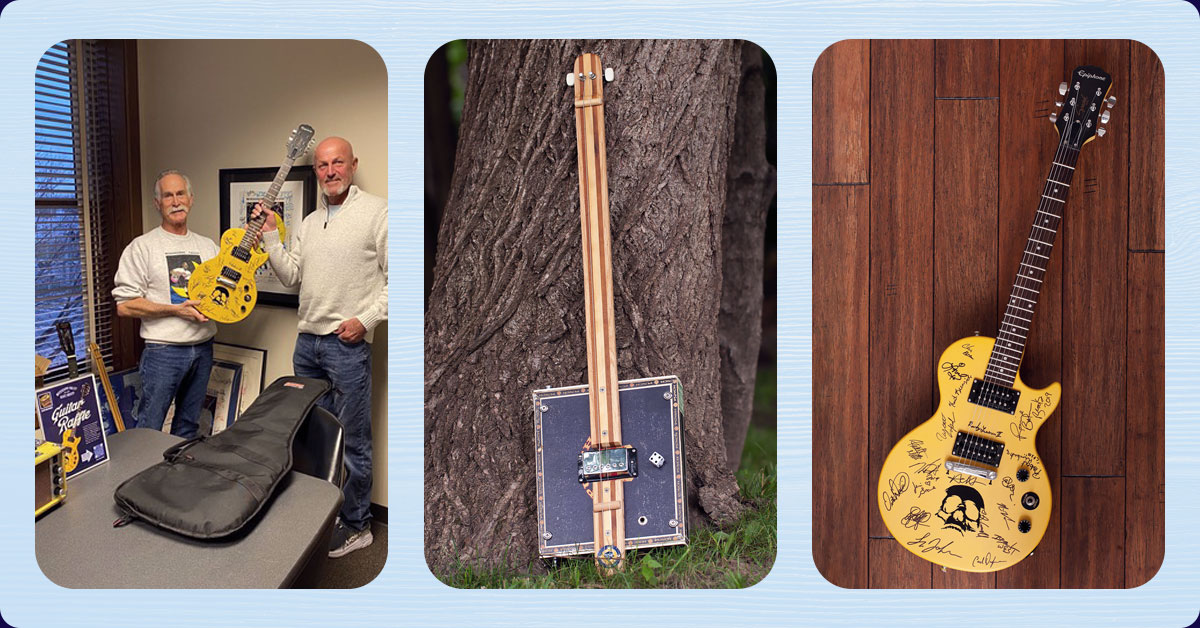 Guitar Raffle Winners Announced!
Thank you to everyone who purchased a raffle ticket for the Cigar Box Guitar and the Autographed Guitar/Amp Combo! It's the contributions like this that help the Mississippi Valley Blues Society complete our mission.
Cigar Box Guitar Winner: Julie Turnis
Autographed Guitar and Amp Winner: Tammy Lufkin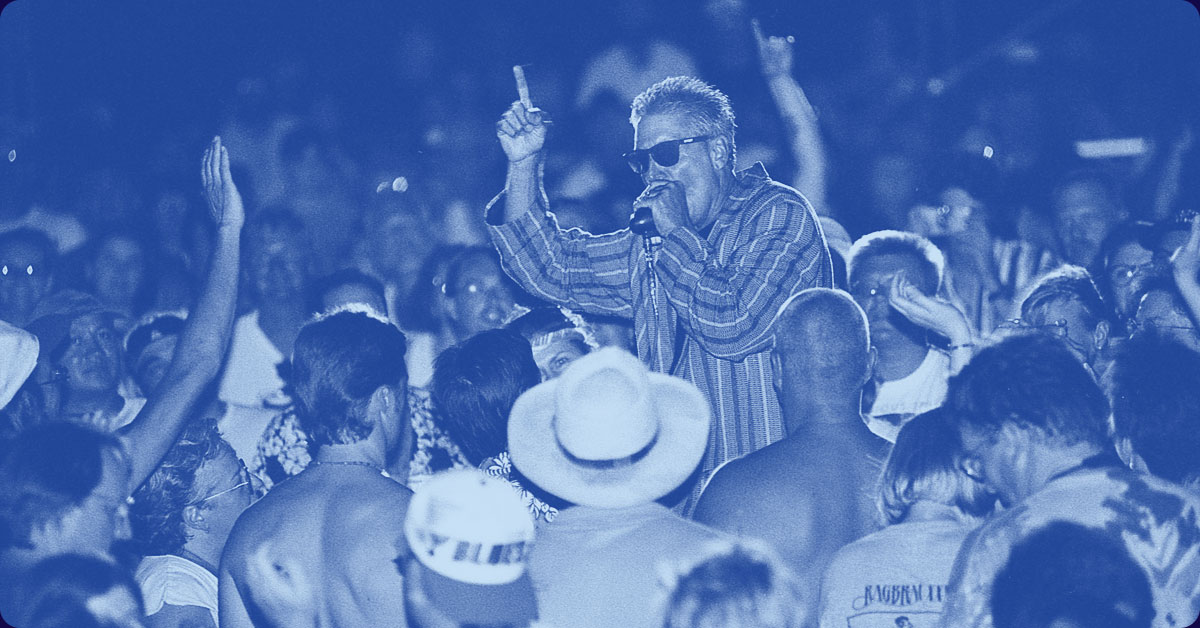 Like all kinds of music, Blues music is about emotions and the expression of emotions, whether mad, sad, glad, or anywhere in between. If Country music is defined as "three chords and the truth," how do we define Blues music? Three 7th chords and a shuffle beat? There's more to it than that, so the MVBS Blues News is launching a new monthly feature: What's Your Blues Bio? Please share your story and help MVBS keep the Blues alive!
Adia Victoria Wrote a Hit Blues Record While Working in an Amazon Factory
The Nashville-based "gothic blues" singer-songwriter Adia Victoria opens up about her new album "A Southern Gothic" and her rise to musical stardom. Read full article here.
Song You Need to Know: Buffalo Nichols, 'Another Man'
On his debut album, the new-generation blues and folk singer-guitarist updates a chilling spiritual for a very different time. Read full article here.
3rd time's the charm? CNY native Joe Bonamassa nominated for 2022 Grammy Award
It's the third Grammy nomination for Bonamassa, who was previously up for Best Traditional Blues Album with "Live At The Greek Theatre" at the 2016 Grammys and Best Blues Album for "Seesaw" (with Beth Hart) at the 2013 Grammys. Read full article here.
7 Bucket List Destinations for Blues Lovers
From the obvious to off the beaten path, these cities are full of excellent blues joints and hosts to the history of the art form. Read full article here.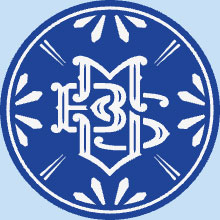 You Ain't Getting Out of Here Without Singing the Blues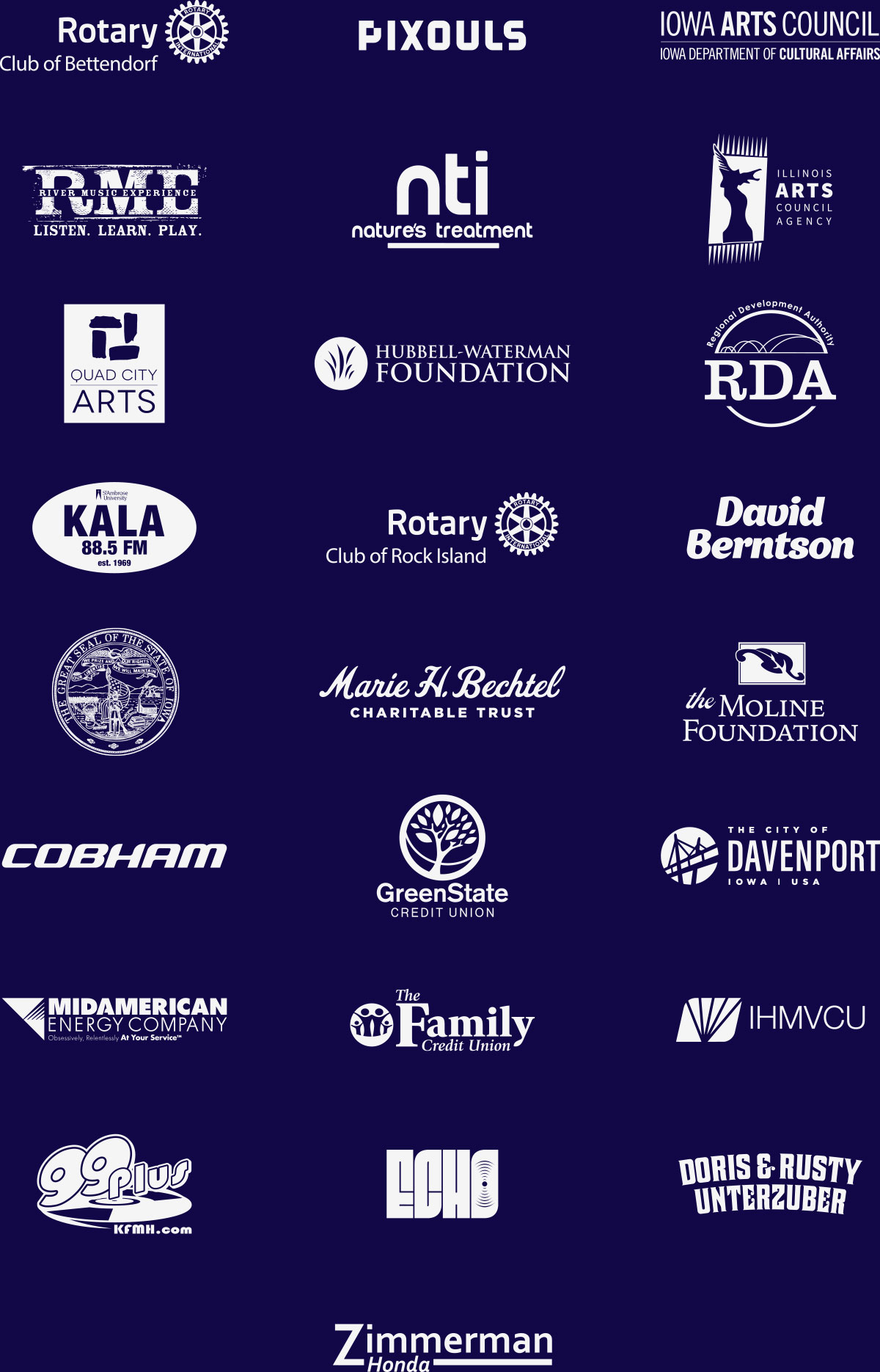 MVBS.org © 2021. All rights reserved.
Mississippi Valley Blues Society, 102 S Harrison St #203, Davenport, IA, 52801, US