0
Looking Forward — Letter From New MVBS President Steve Hueser
February 1st, 2022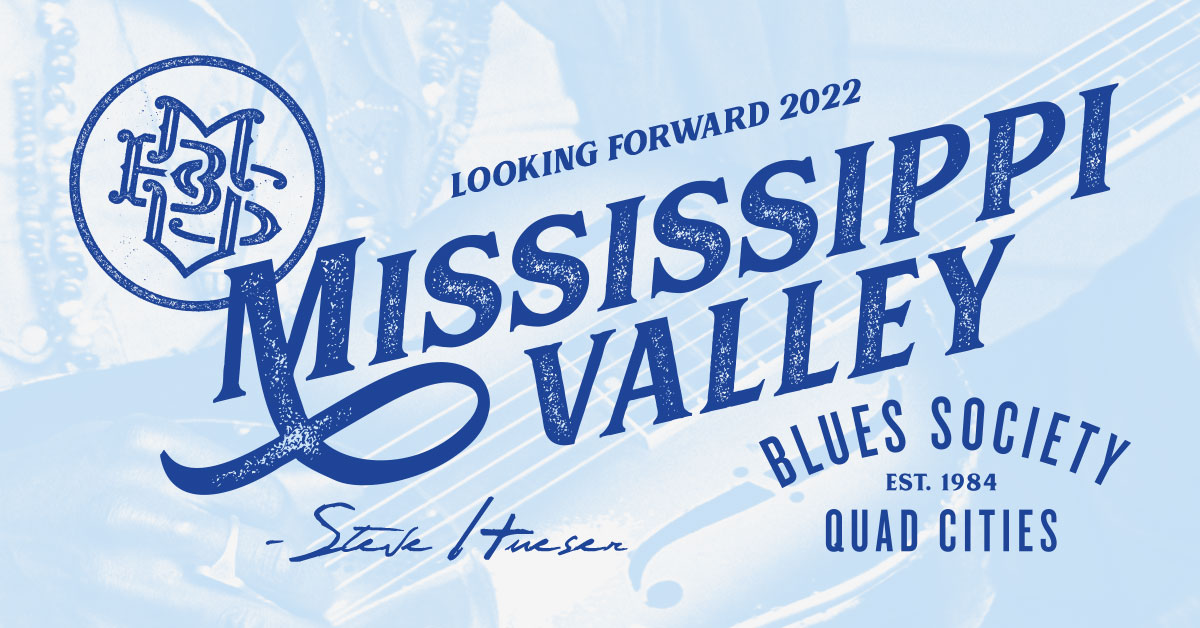 by Steve Hueser
First of all – I need to thank MVBS' past president Bob Clevenstine for his leadership, guiding MVBS through the pandemic, launching a new website, and steering us to a successful 2021 Festival. Secondly, none of these would have been possible without the time and effort from the Board of Directors and the Committee members. Hats off to our members, our sponsors, and those in the business community that has stuck with us while we worked to improve and wait out the pandemic.
We are looking forward to 2022 and have already started our events for the year.  Billie Branch will kick off Blues in the Schools (BITS) in early February when he will teach at eight schools and finish with a public performance in Davenport. BITS information will also have an expanded presence on the website.  Outdoor shows in Rock Island, Moline, and Davenport are in the planning process. We are increasing our efforts with various media outlets in the Quad Cities to market all of these events.
We've met with an outside advisor to review and update our 2020 Strategic Plan. This helps us to focus on our mission and identify where we should focus our resources to improve MVBS. We look to reach out to membership for ideas to improve. We will also be asking for those who can help us with our committees and at events. 
Our 2022 Festival will once again be in September. Planning has started and we are looking forward to seeing everyone once again in LeClaire Park.
Our first Blues News of 2022 will focus on Black History month and rightly so.  The lyrics, notes, and instruments used decades ago started the genre we know today as The Blues. It conveyed the highs, lows, and sometimes the hardships of daily life. It was sung in the fields and at home.  Since those days the music has grown and influenced rock, jazz, and other genres.
Once again, we hope you will continue your journey with MVBS. You can contact us via mvbs@mvbs.org with your questions and ideas. Please consider volunteering and helping MVBS to continue with our mission. You can also contact me directly at sahueser@aol.com.
Thank You,
Steve Hueser
Posted in Feb 2022
You Ain't Getting
Out of here
without Singing
The Blues