0
Best Fest Yet!
December 22nd, 2022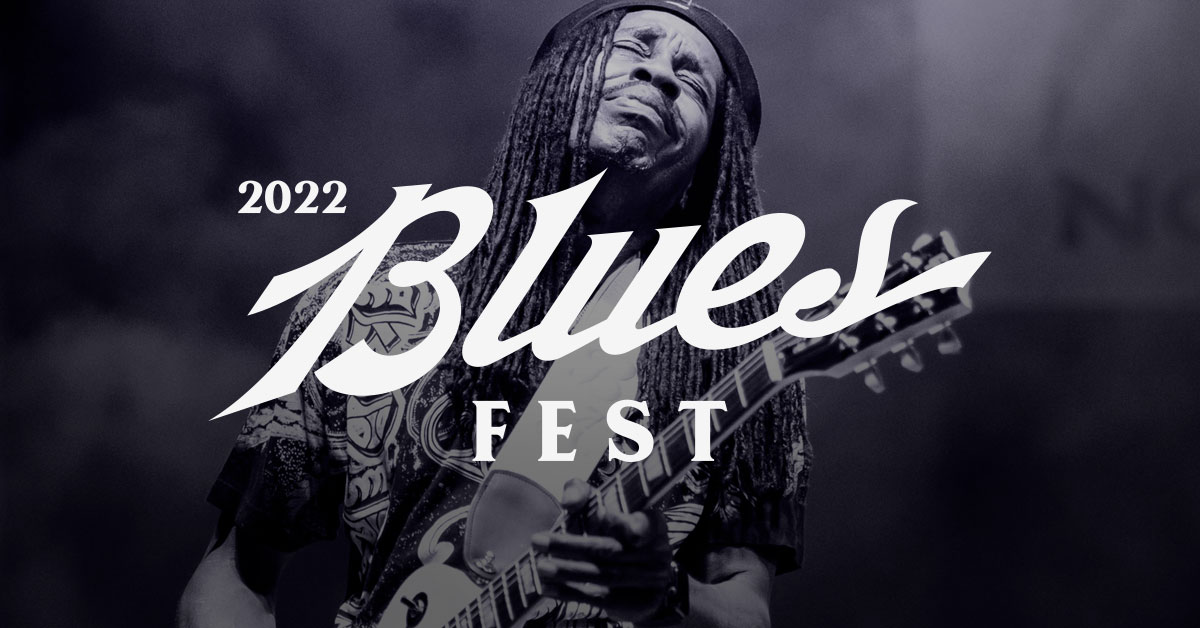 by Steve Hueser
After decompressing a few weeks after the 2022 Blues Festival, the words of a long-time eastern Iowa musician and former Blues Festival performer still ring in my head: Best Fest Yet! Thank you, Ed English, of The Tanya English Band, Beaker Bros. Band, and an original member of the Blues Instigators-which launched the career of Kevin Burt no less.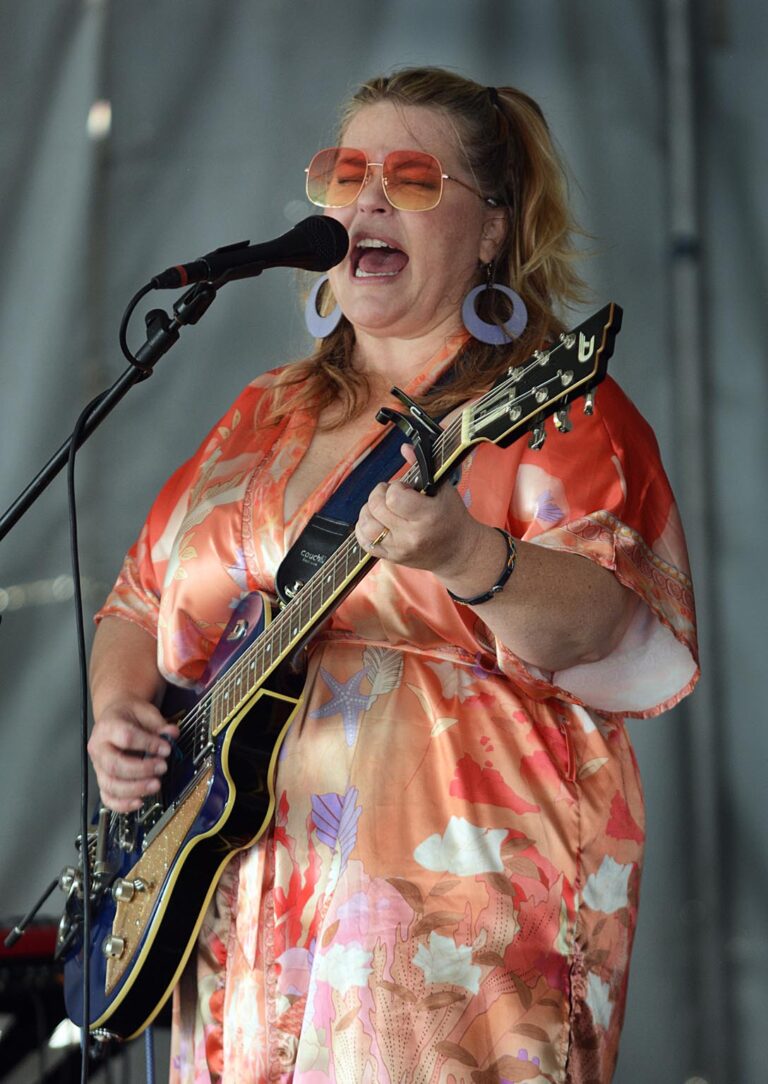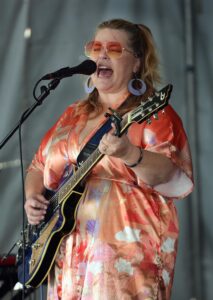 Despite being dealt a series of hit-and-run storms on Saturday, September 17th, our band of Blues Fest planners, volunteers, light & sound contractors, and especially our artists were able to pivot and re-stage our bandshell stage artists to our Pedigo-Jones tent stage.
Unfortunately, we had to do an abbreviated version of the annual BlueSkool in the tent stage courtesy of Kevin Burt, as the roof vent cap on the LeClaire Park Pavilion was blown off with water gushing into the seating area below.
With a line forming an hour before the gates opened at 3:00 on Friday, September 16th, the 2022 blues Festival had over 2500 attendees and brought in loyal Blues fans from across the country. For the 2nd year in a row, our block of hotel rooms at The Isle of Capri sold out. And speaking of travel, the MVBS Blues Festival pulls in fans from across the U.S., such as Jim Fitzpatrick, who posted this:
"I had a great time at the Blues festival last weekend. I'm sure you folks probably took a hit with the rain on Saturday. Hope my donation helps in some small way to keep alive one of the coolest Blues festivals in the country."
-Jim Fitzpatrick, San Francisco
And that's significant because the Blues Festival is our primary fundraising event to provide funding for the MVBS mission for local music educators, students, and cultural enhancement in the Quad Cities and beyond.
And now for the 2022 Blues Festival:
Expanded food and beverage vendors, including The Hippy Life Boutique Bus
Expanded vintage CD/Vinyl/Poster/T-shirt selection at the MVBS Merch tent
Blues Bucks food and beverage coupon cards
Recycling for beverage containers -over 12,000 beer cans were recycled and diverted from our local landfill, thanks to I Live Here (Waste Commission of Scott County and Friendly Bros Janitorial
The reintroduction of the River Road Lifetime Achievement Award – Joe Louis Walker was the recipient.
In addition to the tireless hard work of our volunteer army and event planners, we were truly blessed to be loaned a last-minute mobile office unit (travel trailer) by Bish RV from Eldridge, and our local media:
KALA Radio, KFMH.Com, KCJJ Radio, KWQC-TV, WHBF-TV, WQAD-TV, Mediacom Public Access, Quad City Times, and River Cities Reader provided outstanding local coverage, and Pixouls of Rock Island, an award-winning digital marketing firm provided onsite technical support, and our beautiful festival signage and banners. The saying goes, "it takes a village…" and our Quad Cities village of fans and supporters certainly delivered. Let's do it again next year!
Gratefully,
Steve Hueser
MVBS President
Posted in Dec 2022
You Ain't Getting
Out of here
without Singing
The Blues