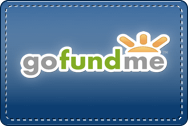 We're ready to go!  Help the Mississippi Valley Blues Festival to keep the blues alive!
View the video, then donate by July 1!
Blues Society Launches $50,000 Fundraising Campaign
Citing depleted coffers due to years of fighting Mother Nature, the Mississippi Valley Blues Society has announced the launch of a fundraising campaign with a goal of raising $50,000 by July 1st.  The campaign targets blues fans as well as community businesses and potential sponsors.  All donations are tax-deductible, and will go towards the Blues Festival scheduled for September 5 and 6 in Davenport's LeClaire Park.
"We are using all available media outlets, including social media, to get the word out at the grassroots level," said Scott Klarkowski, President of MVBS.  "In addition to seeking sponsors, we aim to find at least 2,000 blues fans who are willing to donate $25 or more each to the cause of 'Keeping the Blues Alive' through the MVBS."
Donations can be made through the organization's website at www.mvbs.org. Or donations can be mailed to the MVBS office at 102 S. Harrison St. Suite 300, Davenport IA 52801.
"We have encountered unforeseen financial challenges over the past several years," said Klarkowski.  "Flooding forced us to move from LeClaire Park to downtown Davenport three times in seven years, which added to our expenses and cut into attendance.  Even with these challenges, we continued to offer the first-rate Blues Festival that last year earned the Keeping the Blues Alive Award from The Blues Foundation of Memphis, TN, as 'one of the longest running, most prestigious blues festivals in the world.' We plan to continue that excellence for the 31st annual Blues Festival September 5 and 6, but we need community support to do so."
The Mississippi Valley Blues Society plays an important role locally, nationally, and internationally to "keep the blues alive."   The Mississippi Valley Blues Festival is the only major blues festival in the country that is produced by an all-volunteer blues society, without major corporate support.  "The Festival is just part of what the MVBS does to Keep the Blues Alive," according to Klarkowski.  "We also have an active Blues in the Schools educational program that reaches over 7,500 students annually, as well as our Legends Concert Series that brings live blues to the Quad Cities, and our radio shows on KALA."
The Mississippi Valley Blues Society is not only important to individual members of the community, but also to our community's economic well being.  Over the past 30 years, the Blues Festival has contributed over $21 million to the local economy through revenue and taxes generated when attendees stay at local hotels, eat at local restaurants, and use other essential services.
Klarkowski adds, "Your tax-deductible donation will allow MVBS to offer the high-quality BluesFest that you have come to appreciate."